Grow your business with micro-influencers
Get access to 6.7 million micro-influencers across the globe who will try your product and post photo or video on social media

Micro-influencer campaigns

Launch campaign in under 2 minutes
Sign up to Unboxed platform, set up campaign goals and influencer criteria (interests, location, gender etc.). Unboxed will take it from there and invite the best matching social media users to get engaged with the campaign.
Campaign details are taken care of by your assigned account manager: starting from finding the right influencers to ensuring that your campaign delivers the best possible results. One less thing for you to worry about!

We track the performance of each micro influencer post and compile a campaign report in order to provide necessary insights, thus created content can be republished across your own marketing channels to reinforce business goals.
Micro-influencers – the most trusted social media users
Micro-influencers are followed by people who value their honest opinion, thus create more authentic, engaging and trustworthy content compared to brand advertisements.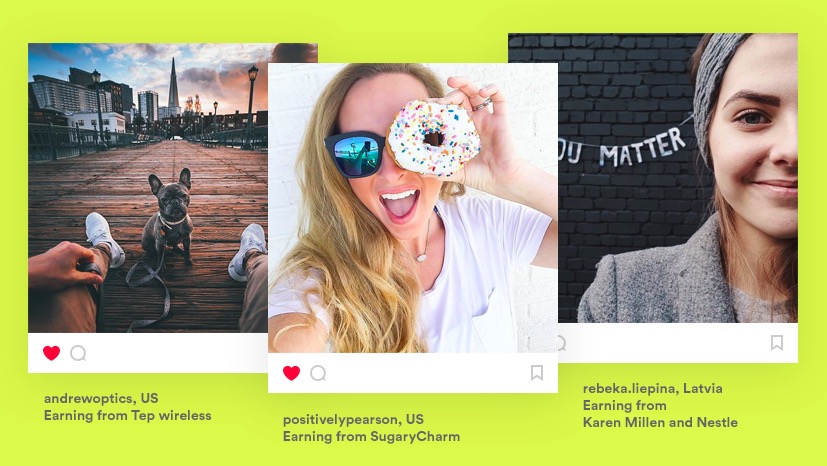 Fired up?!  Start campaign to create a success story of your brand!
Pricing
No setup or activation fee.
No software rental fee.
No contracts.
Starting at
Includes
Dedicated campaign manager
Influencer compensation
Monthly reports
Not included
Product giveaway & product shipping
Partners
We're a trusted influencer management partner for agencies:
Dream more. Earn more. Live more. Work and earn on social media from anywhere, anytime.
Sign up now
Studentu st. 3A, Kaunas 50242, Lithuania
+370 687 42 657